Yorkshire Water – A problem solved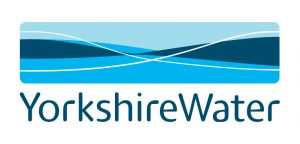 Yorkshire Water is a water supply and treatment utility company servicing the whole of Yorkshire and part of Derbyshire.  For the last year, they have been using the GridBlocker Adjustable Pump Lifting Grids, manufactured and supplied by REA Site Services Limited, across their servicing region.
In Summer 2016, their Waste Water department needed a vital piece of their servicing equipment – a grid and barrier system designed to protect personnel when working at depth and enable lifting of pumping machinery.   These safety and lifting systems had been used to assist on site when the maintenance teams were servicing the underground pumps necessary to move the county's waste water around.  This process is part of waste water management services involving 200 people split into 12 teams spread across the region.
Yorkshire Water's previous equipment needed replacing but their original source of supply had been cut off as the manufacturer had ceased trading.  This gave an ideal opportunity to rethink the concept and seek an alternative manufacturer and supplier, improving the product's functionality in the process.  Where the team had previously needed different sized grids to suit different sized holes on site, they now sought to find an extendable version that would adapt to any aperture, eventuality and set-up.    No more necessity for two kits – just one solution.
This is where REA Site Services came in.  Frances Winter is one of four Networks and Treatment Catchment Managers at Yorkshire Water and manages 3 teams.  She approached Paul Price, the owner of REA, who was already a Framework Contractor for supplying steel products to the organisation.
Paul and his REA team, in close liaison with Frances and Yorkshire Water, designed a grid barrier system which could be positioned across the various pump access holes preventing any of the workforce from falling into drains of up to 20 metres in depth.
The unique aspect of Paul's design was that the product could be extendable in both directions, allowing the coverage of many different aperture sizes and greatly increasing flexibility and transport to and from site.
Frances and her workforce are extremely pleased with the end result.   "It was important for us to have a product which continued to offer the secure protection for our personnel whilst improving site efficiency with its use and transportation," she said.
She continued "Now, the grid takes just 3 minutes from van to set up on the access panels.  There's no need to plan for different kit for different size holes across the network as the grid can be adjusted to suit them all."   The product's utility has even been incorporated into Yorkshire Water's safety training manuals and procedures.
Paul, who has been manufacturing and installing secondary steelworks from his Barnsley-based business for a quarter of a century was delighted to assist Yorkshire Water in protecting their workforce.  He believes they have a product which can revolutionise this industry and others where safety when working over drains and access holes is a major factor. "First and foremost, we want to develop products to prevent accidents on site.  We know that if something is difficult to use, people sometimes choose not to use it.  We needed to develop something that was easy to install, easy to adapt and not too heavy. We are pleased that the GridBlocker adjustable pumplifting grid solves this issue."
In addition to the GridBlocker pumplifting grid, REA Site Services have also created an upright adaptable Gridblocker barrier system to extend on-site protection options.